software:
adobe illustrator, adobe photoshop
Commission

for Sarmaya India, for their virtual tour of Calcutta.

Montaged images

of the timeless city of

Calcutta

from the British Raj with

textile works

, developed to compile a Kolkata cookbook.

The layout design is aimed at being concise and eclectic.




*All images are the property of Sarmaya India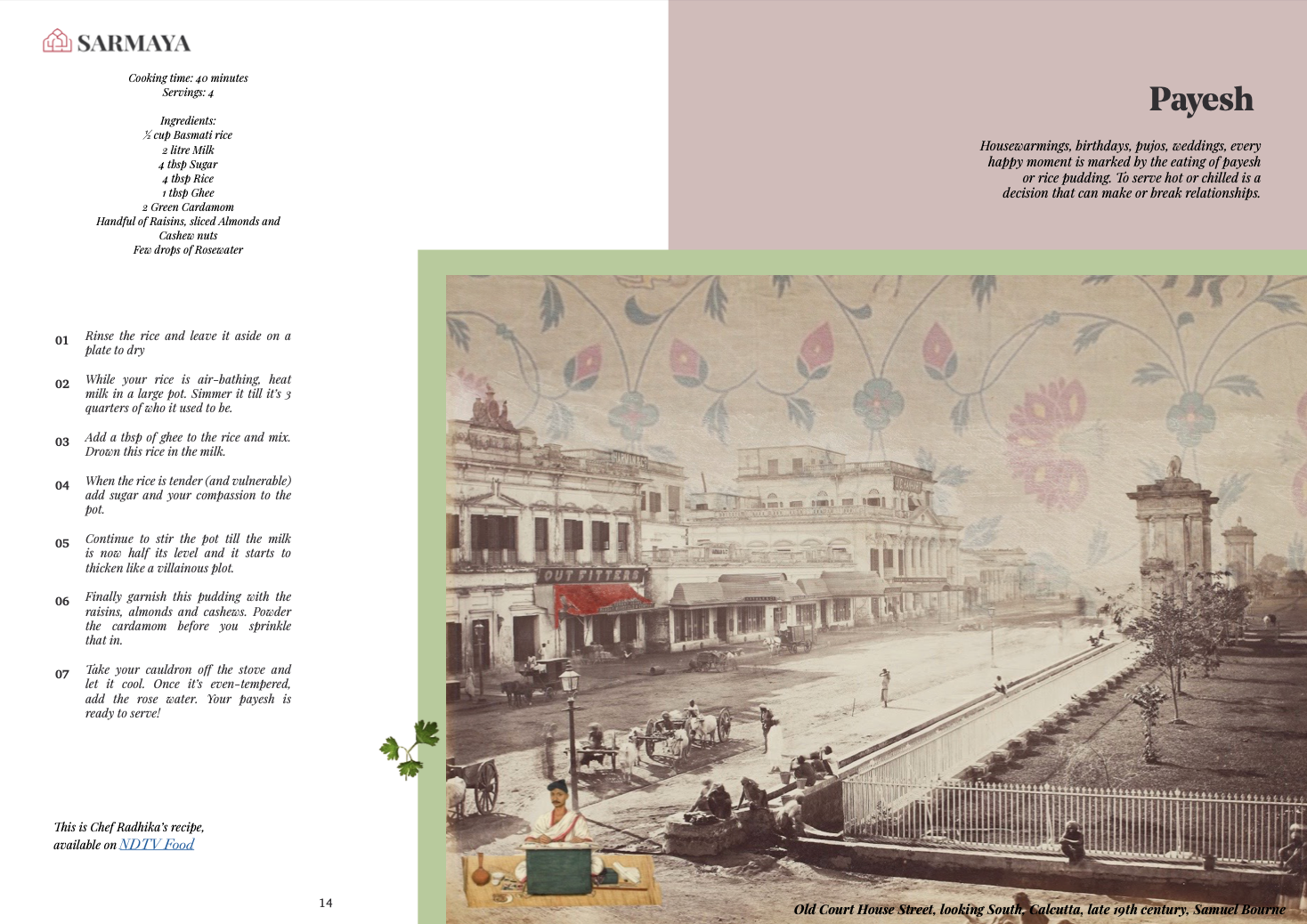 The photographs are juxtaposed with Indian patterns (mostly textiles) which have been modernized for the British market; a small whimsical element, each of which come from a Company school painting (and some from Gorlizki's modern miniatures); and the iconic Sarmaya red which is also symbolic of the East India Company itself. 
Artwork for each individual image: