Co-lead on the national campaign

for one of India's most beloved fashion designers, Sabyasachi Mukherjee, in the launch of his home furnishings line with Asian paints. I focused on

creative brand strategy

and

visual merchandising

. I took the lead on

organizing the ph

otoshoot, analyzing customer and market demands, and coordinating with designers, manufacturers, and advertisers. In addition to this, I also worked on the design process and the specifics of

manufacturing

the textiles for mass production and

distribution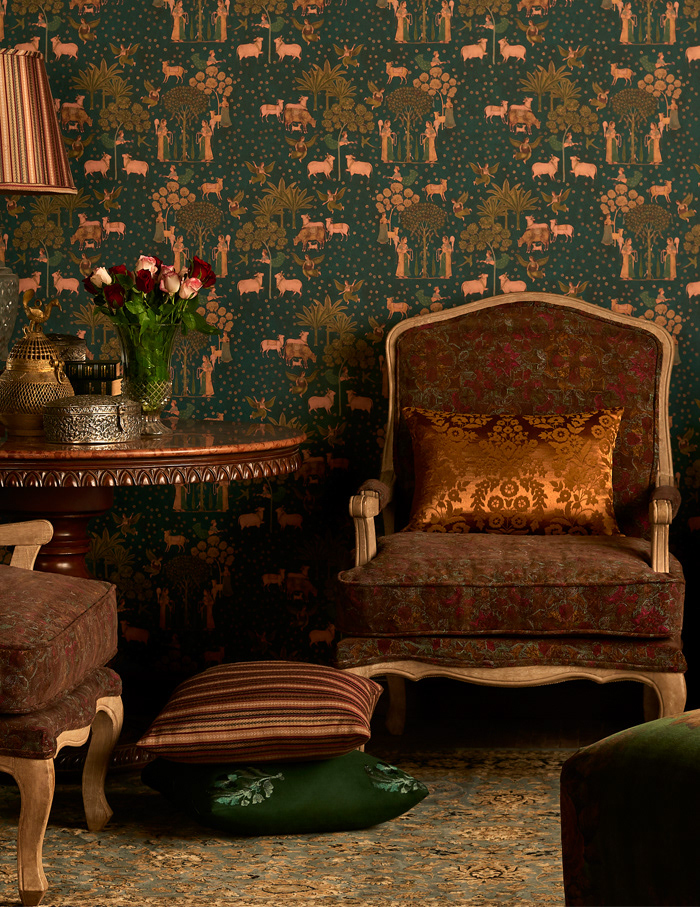 This couture collection is a constant celebration of the duality of maximalism and minimalism in Indian design. It focuses on celebrating textiles and transforming ancient textiles into modern silhouettes by using indigenous techniques like hand-dying, embroidery, and block printing. The collection inspires textures and weaves found in North African homes in Morocco and Tunisia to the pomp, pageantry, and vibrance of color witnessed daily in cities such as Vrindavan, Jaipur, and Kolkata. 
The entire collection is inspired by the idea of home, and the emotions of hope, love, and memory attached to it that create an ephemeral idea and intangible sensory impact. Mukherjee recalls smells and sights associated with childhood, such as wafts from the kitchen of a favorite dish being made by one's mother or the touch of the warmest hug by a family member. It brings together joys, sorrows, solitude, and bittersweet melancholy that take one back to a home where you always belong.
This project was undertaken during my internship with Pavitra Rajaram Design. 
Parts of the text are from Asian paints x Sabyasachi
PRINT DEVELOPMENT

AND

COLOR PAIRINGS

: 
STYLING

ON SET FOR THE SHOOT : 
SPRING COLLECTION PATTERN CONCEPT

NOTES

AND

SHOOT WITH
DEEPIKA PADUKONE:
FEATURED IN

ARCHITECTURAL DIGEST

– CONCEPT SHOOT: