materials & techniques:

 silk wool, mohairs, linens on a single bed knitting machine
This garment

reinvents an old Chanel garment

but attempts to

contextualize this era of clothing in the ethos of 'retro Bollywood'

which was prevalent in the '90s, which is when this garment was made by Chanel. Skills used included

extensive color sampling, yarn selection to make the most manufacturable textile, and shaping techniques on the single bed knitting machine.

 Considerations had to be made about how the model would fit and inhabit this garment.

The collaged brassier shown at the end is the

experimental mode which is the manner in which this garment can be reimagined and contemporized for the modern consumer. 
retro bollywood

references

for

color swatching

and

pattern construction

 : 
digital drafting

for

knit patterns :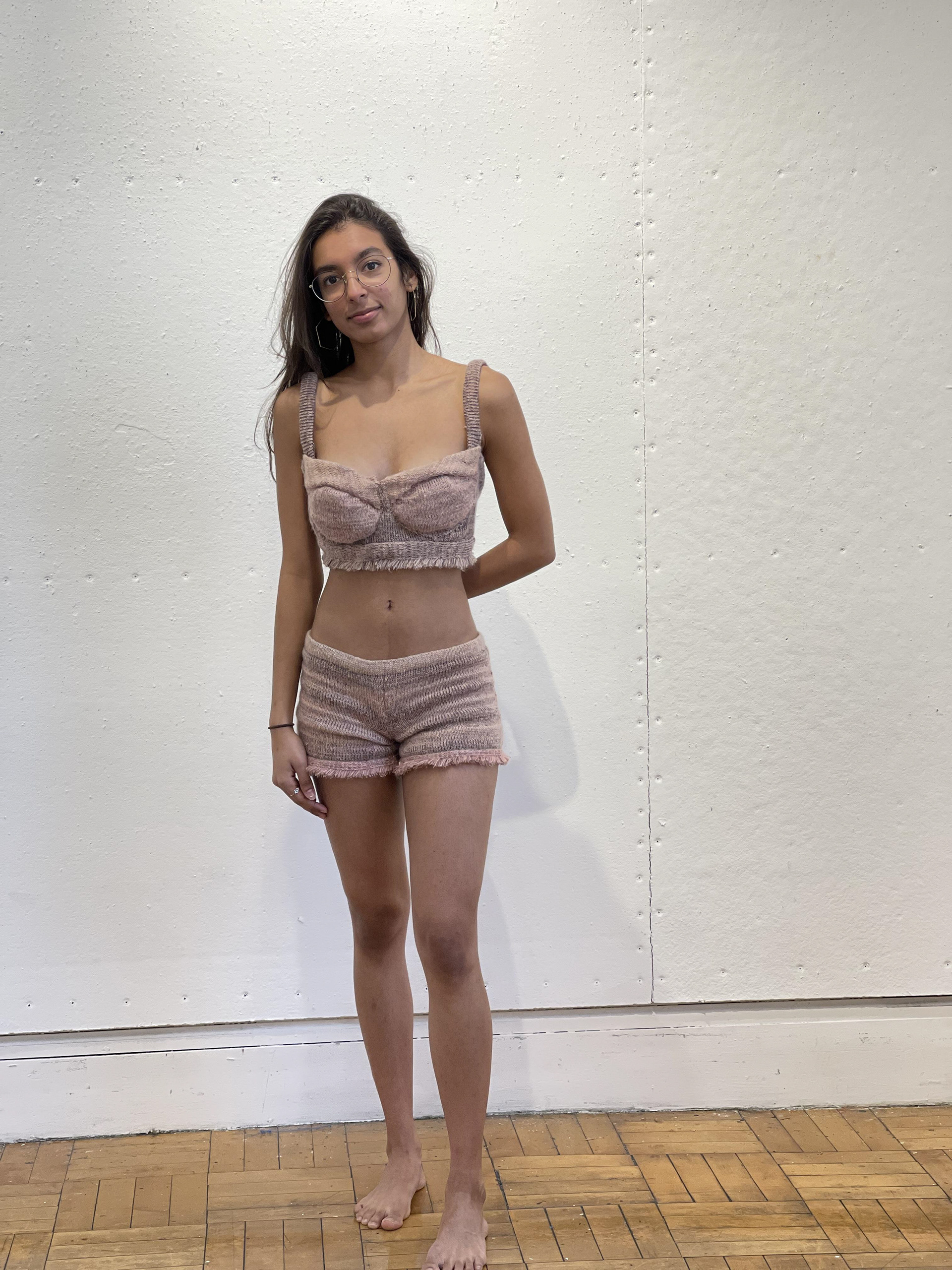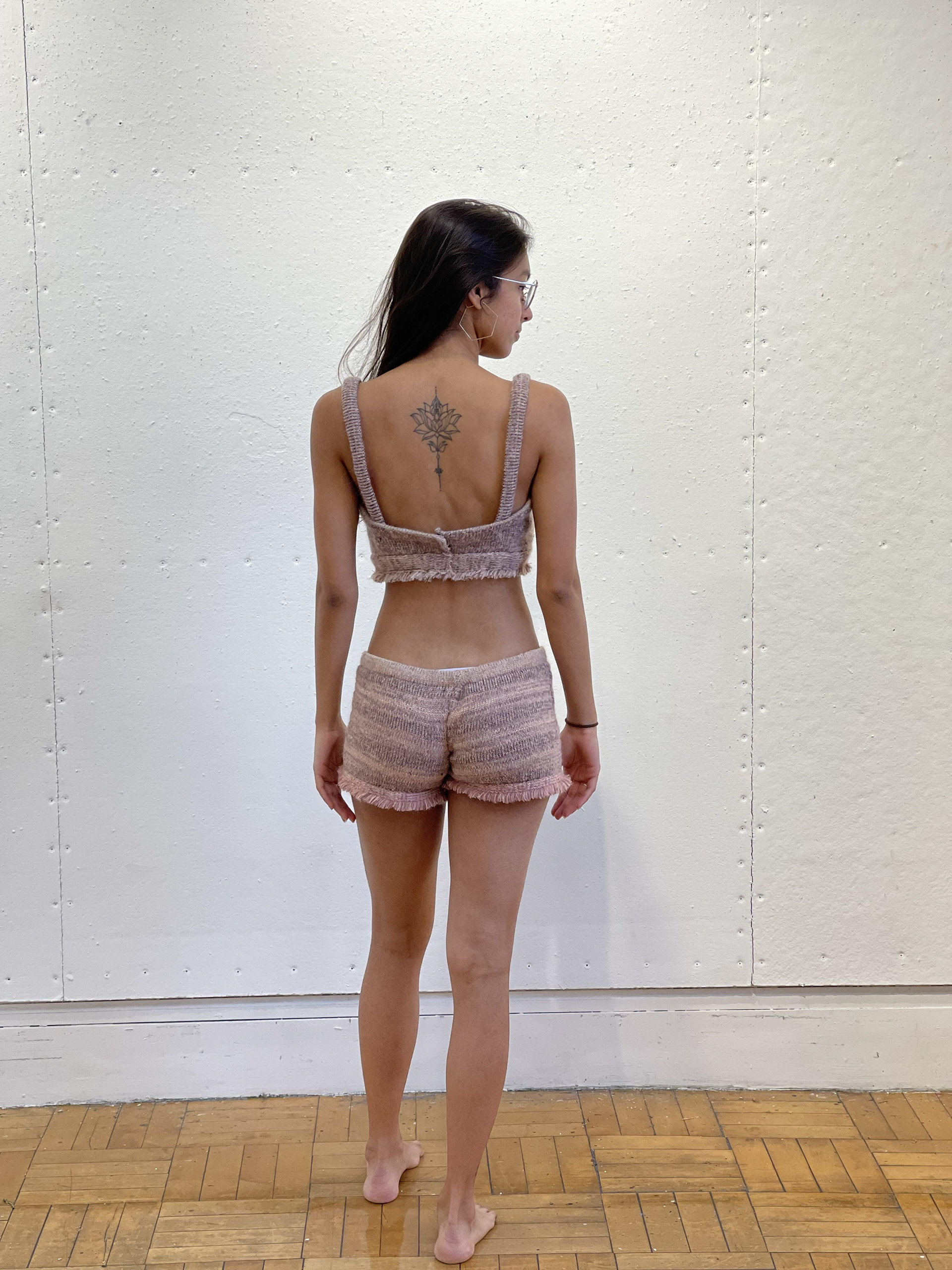 the collaged brassier

can be used to create

modern iterations

of the original garment.