Orvi Surfaces x Pavitra Rajaram Design present 'Nizara', an installation inspired by a traditional Mughal baradari, sprawled amid the lush greens of a cypress garden.

Nizara, holds a series of moving wooden panels that can fan out to create a backdrop or come together to form a tent like shape. These panels can rotate 360 degree and the master artisans at Orvi Surfaces have helped in bringing together, in the contemporary context, glass, wood and limestone with metal inlay, interweaving them to stunning effect. The flooring of brass and copper cypress trees inlaid in limestone recreates the ornate inlay which cover the floors of the Mughal Palaces and their innate love of carpets underfoot. The play of light and shadow on glass by the cove of flickering fragrant candles and tall lanterns filled with freshly scented gulaab create a sensorial experience of a Palace of Glass as well as a Palace of Flowers. This is the perfect heady atmosphere; a coming together of material, pattern and natural elements for sensorial delights, fit for an emperor and his queen.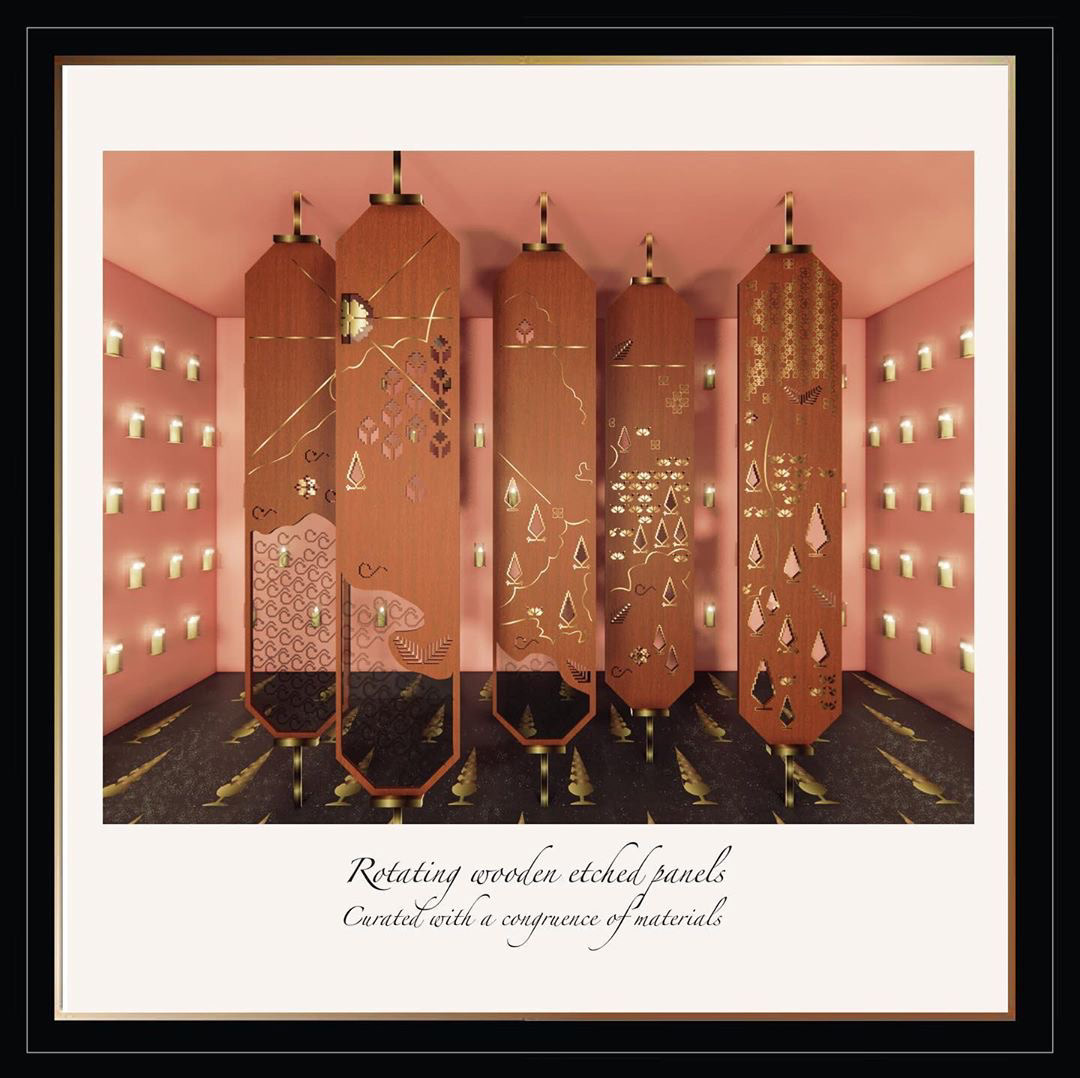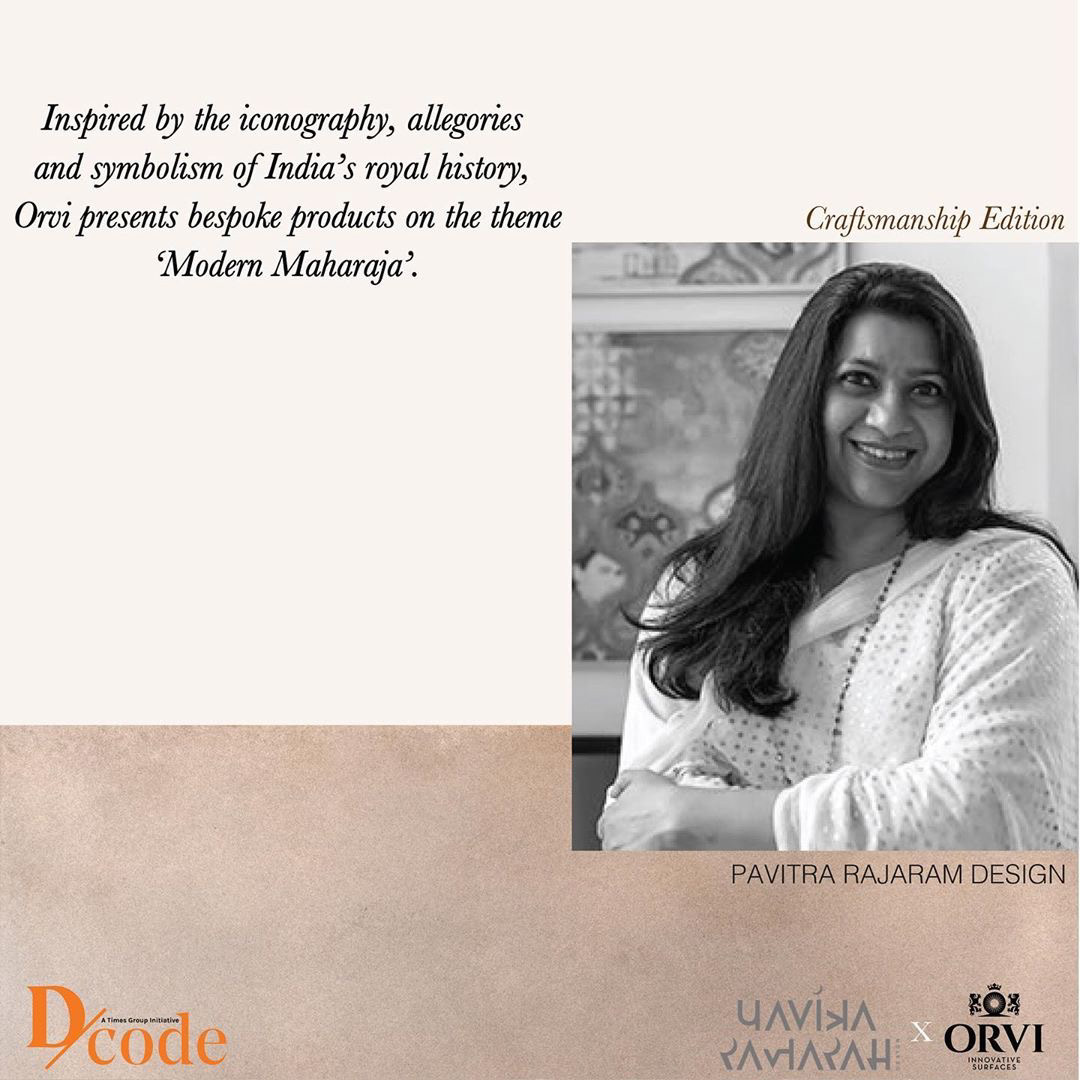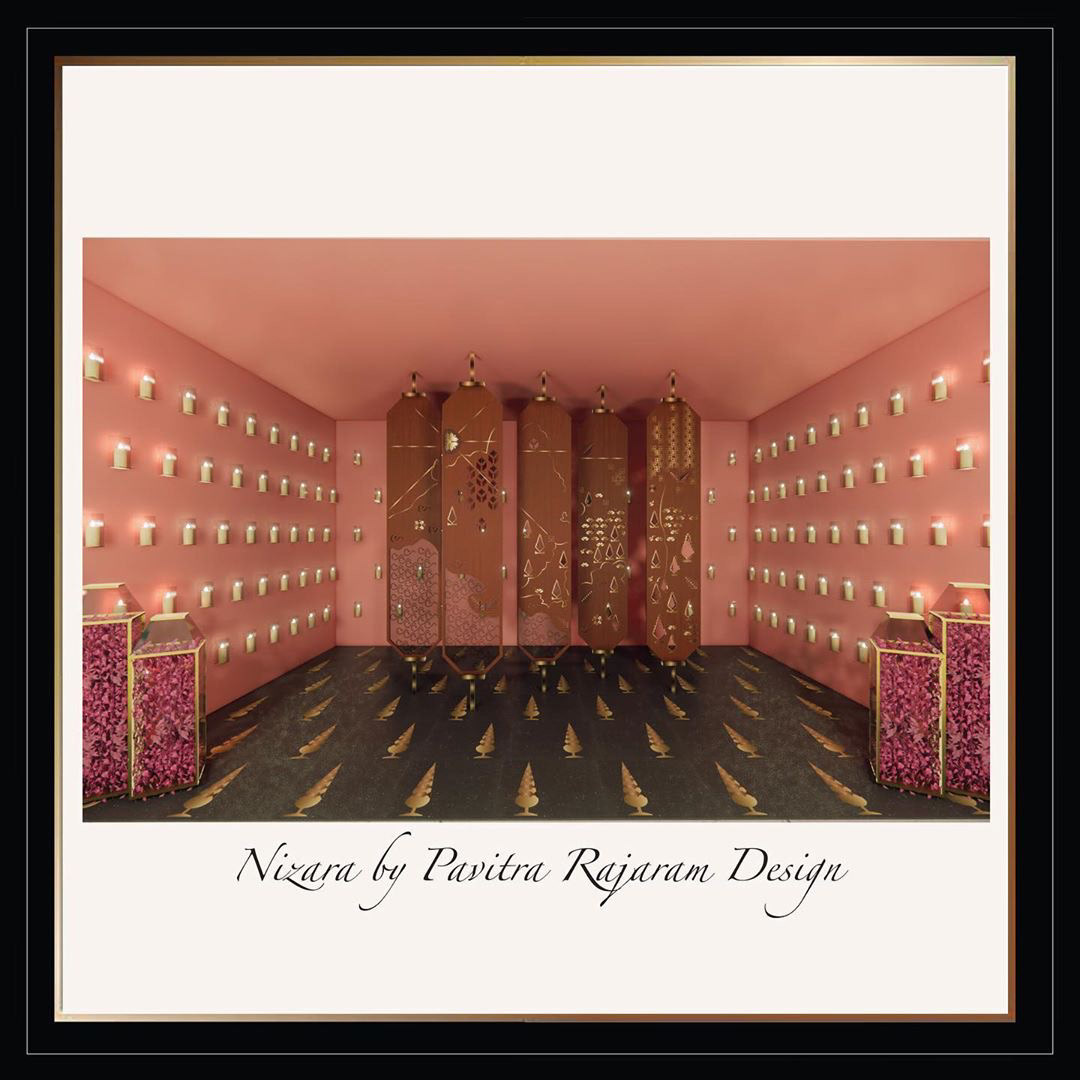 Venue shots of Casamia presents D/code Design Biennale, India's first curated virtual art and design festival, curated by Shantanu Garg. One can take a walk through this beautiful 3D render of the Palace of Dreams in Jaipur while enjoying the installations structured around the theme of the "Modern Maharaja."

As you progress through the Palace of Dreams, you will be introduced to significant elements of the architecture of Jaipur, with a modern twist - broad avenues, grand arches, the square-shaped baradaris with multiple doorways and open-to-sky central courtyards.