---
THE MUSEUM WITHOUT BOUNDARIES
---
Client


Sarmaya India

— for Pavitra Rajaram Design

Timeline


1 week (Oct '20)



Tools


Adobe Illustrator, Adobe Photoshop, Adobe InDesign



Skills
Graphic Design,
Photographic Manipulation

---
THE PROJECT
Graphic design projects to creatively present information in a culturally relevant manner to increase access to museum collections and cultural heritage.
This was undertaken during an internship with Pavitra Rajaram Design, for the Sarmaya Arts Foundation, under the guidance of Pavitra Rajaram and Tanish Malji.
---
THE APPROACH
Developing digital and printable packages providing resources to learn about Indian culture for the museum staff, affiliates, and the general public.
---
THE IMPACT
In line with Sarmaya's aim, this project strives to set young Indians on the path towards discovering their cultural inheritance through a critical and compassionate lens to spark curiosity, invite dialogue and foster a deeper engagement with our shared heritage.
THE CLIENT


Sarmaya is a digital museum with a collection that represents the diverse histories and artistic traditions of the South Asian Subcontinent. It is a museum that has erased all boundaries.

There are no boundaries of space—their collection of rare historical artefacts and Indian art is available to view online and open to anyone willing to follow their curiosity. There are no boundaries of time—they interpret history through the lens of 'now', so events that took place two centuries ago will acquire the urgency of a breaking story.And there are no boundaries of access—they want to reach out to under-served communities, create immersive experiences and reimagine our tangible and intangible heritage.



Read More

︎︎︎

Instagram

︎︎︎ (31K followers)
---
THE SARMAYA WELCOME PACKAGE
---
GRAPHIC DESIGN LAYOUT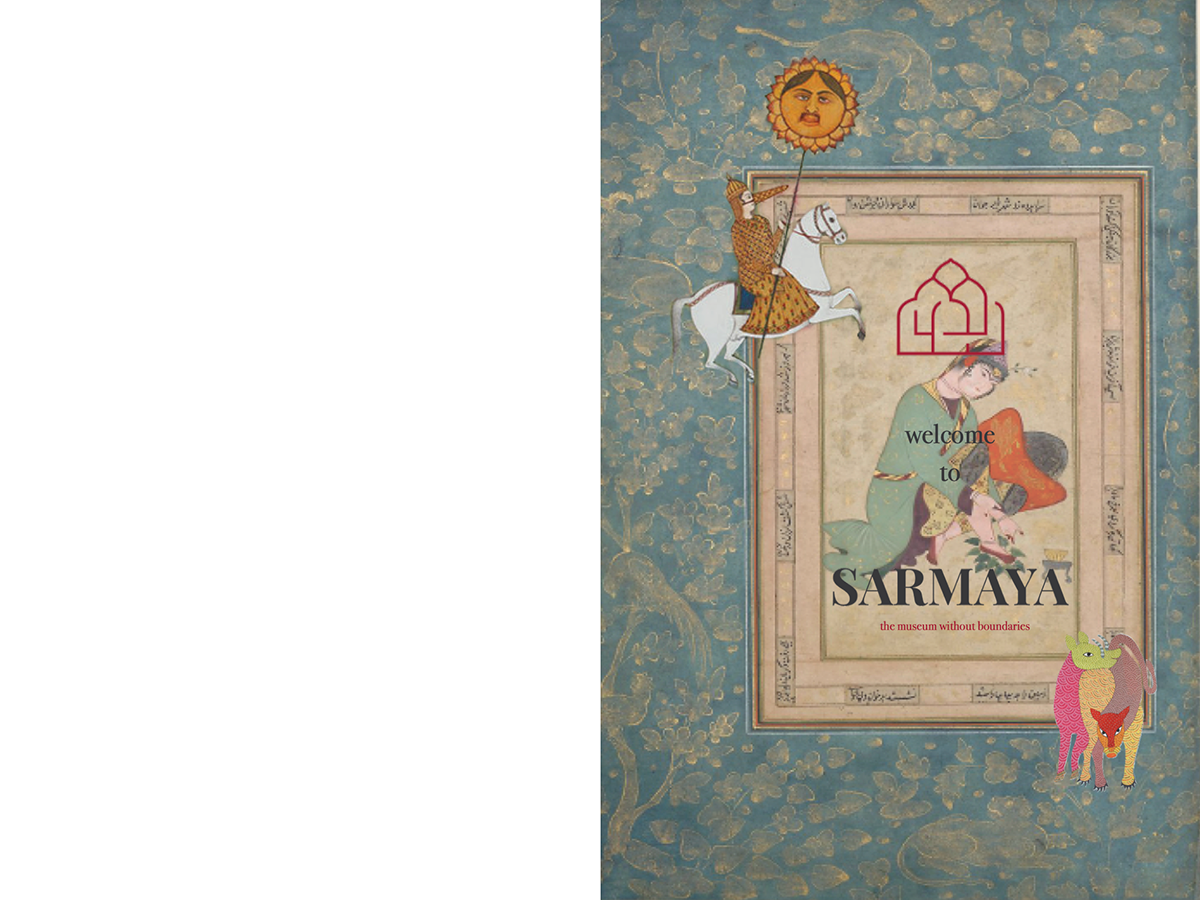 This commission was to design a welcome package for new hires, in order to introduce them to Indian culture.

The work aimed to mimic a Mughal folio of miniature artworks which narrate a story (in this case a narrative introduction to the Indian art and cultural scene).
---
THE KOLKATA COOKBOOK
---
GRAPHIC DESIGN LAYOUT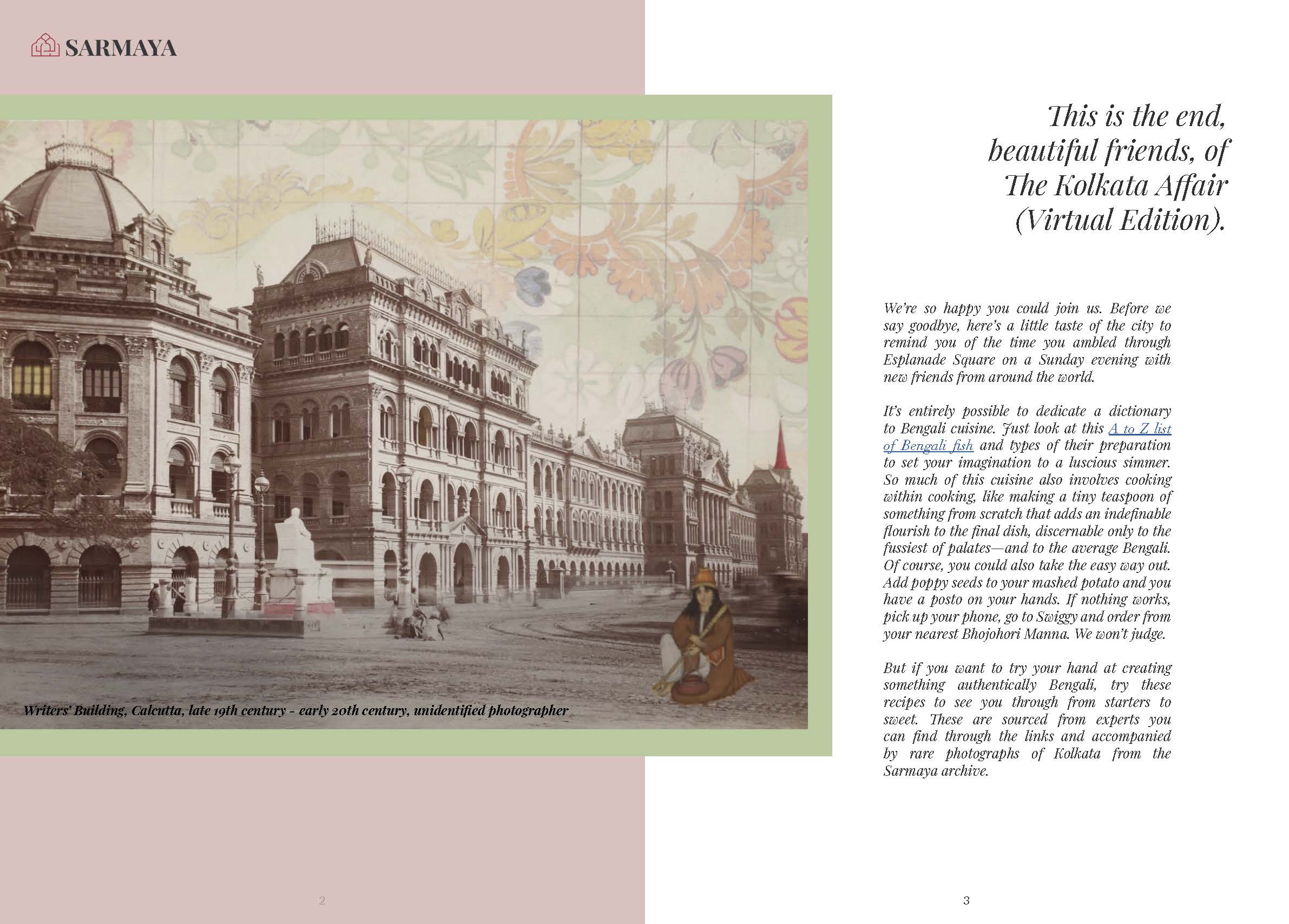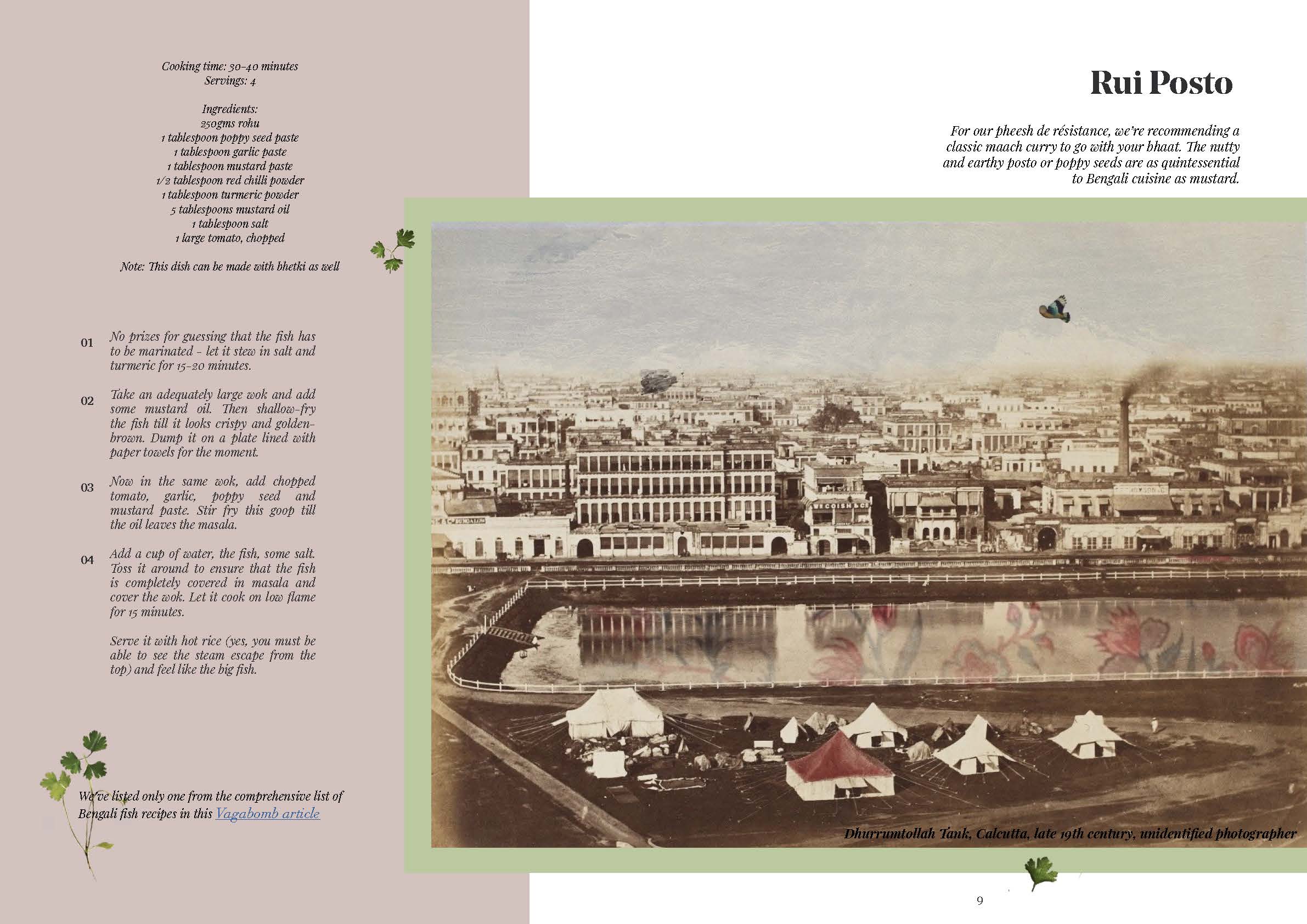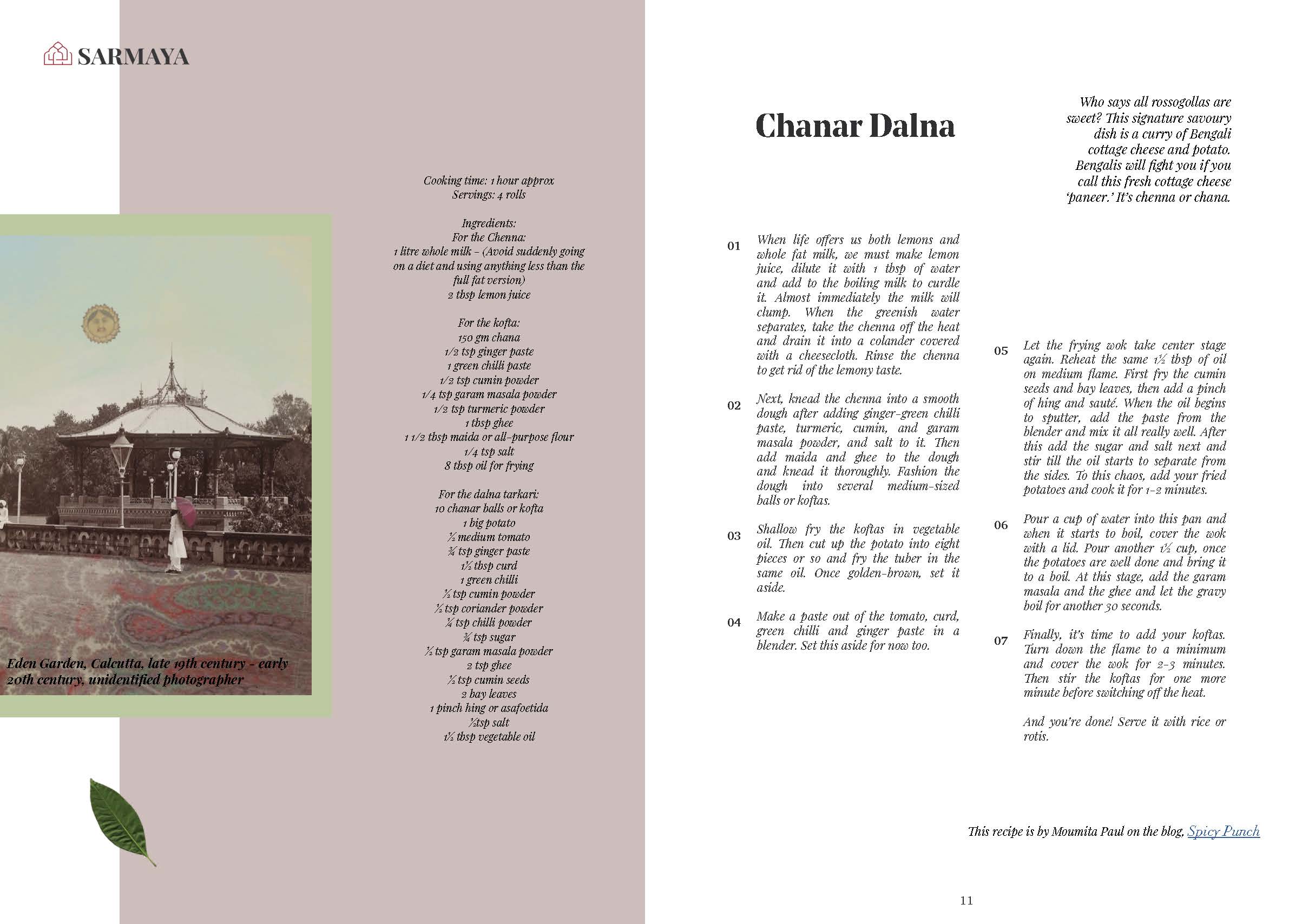 This commission was for Sarmaya's virtual tour of Calcutta. Montaged images of the timeless city of Calcutta from the British Raj with textile works, developed to compile The Kolkata Cookbook. The layout design is aimed at being concise and eclectic.
---
PHOTOGRAPHIC MANIPULATION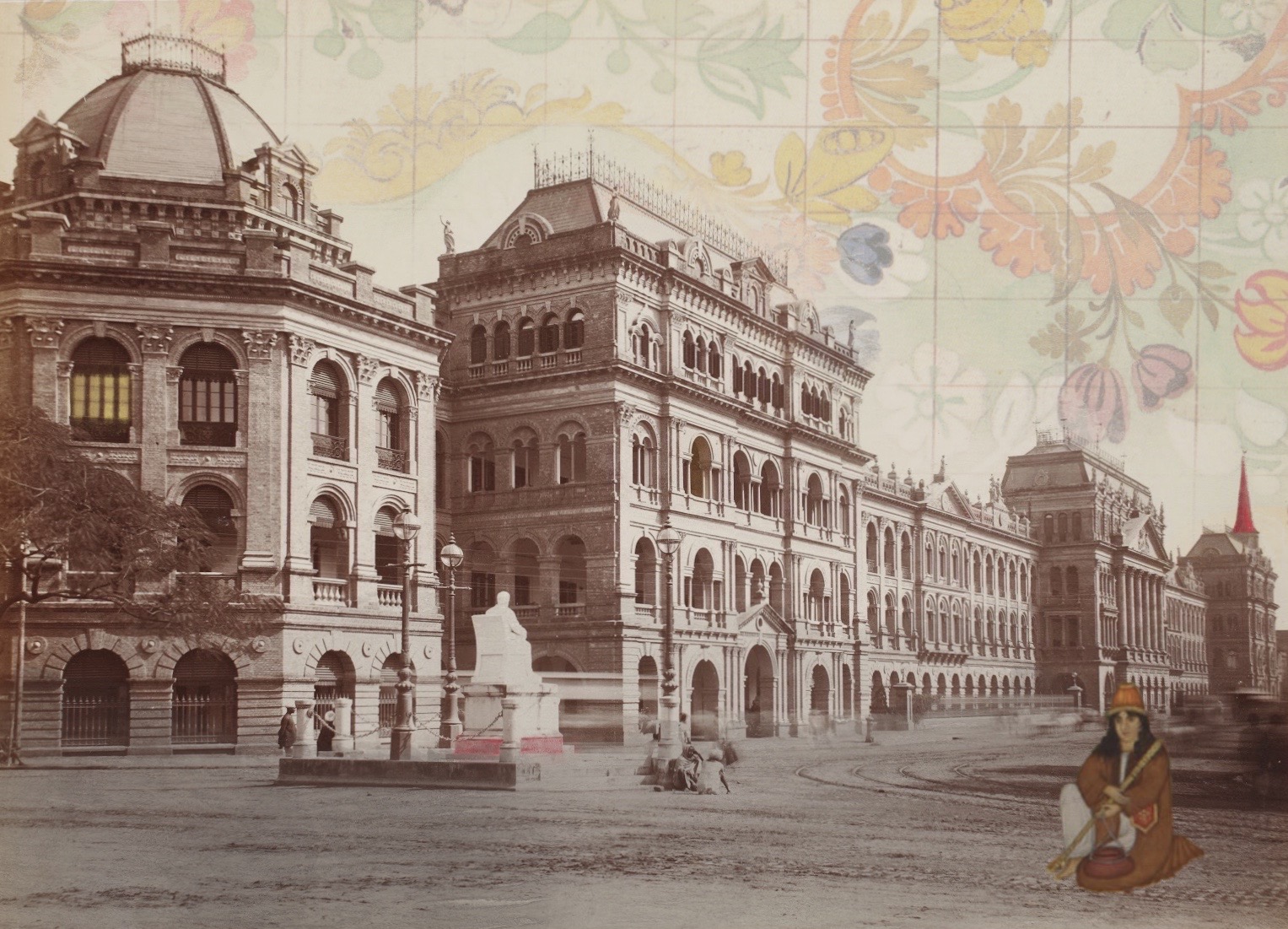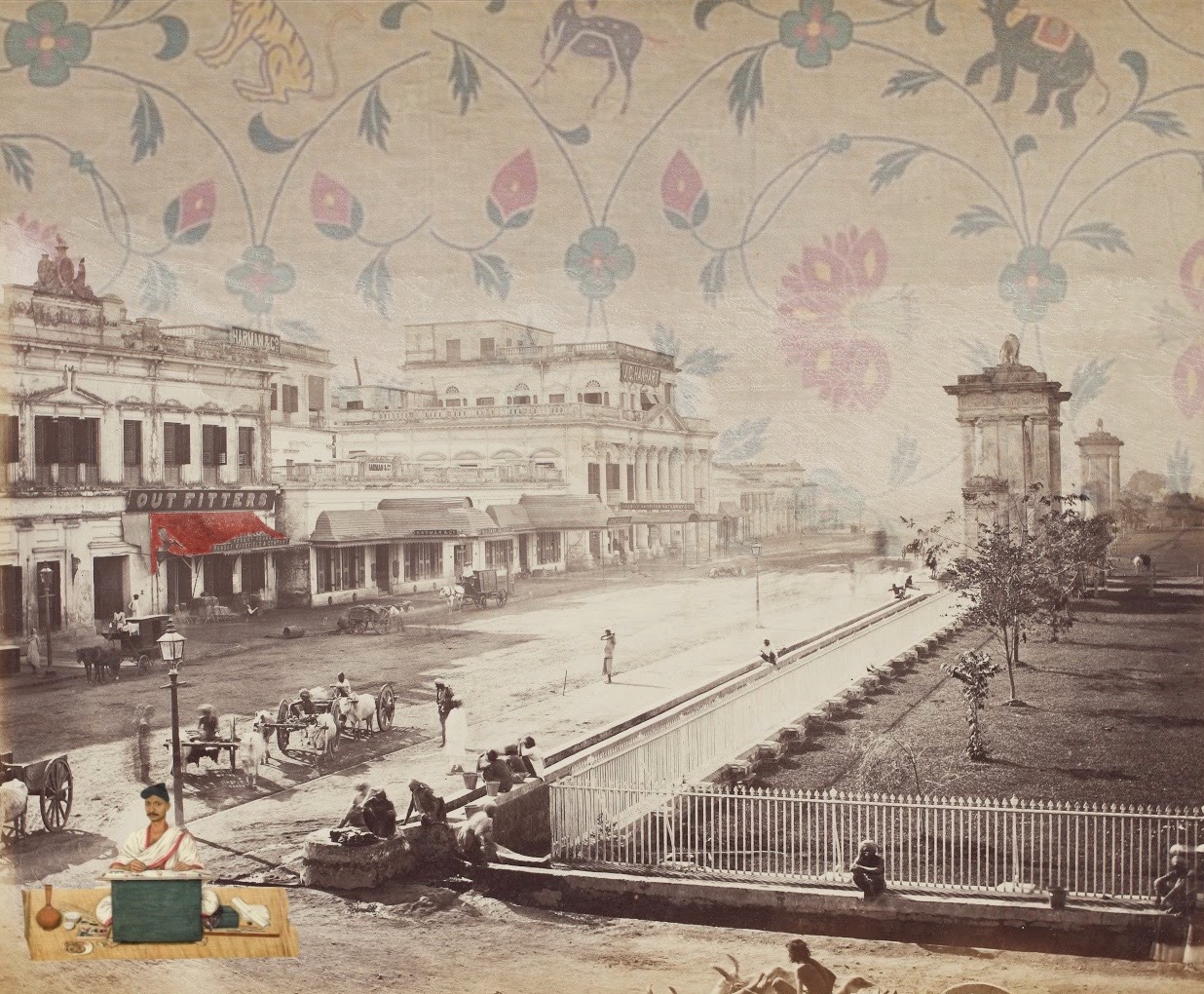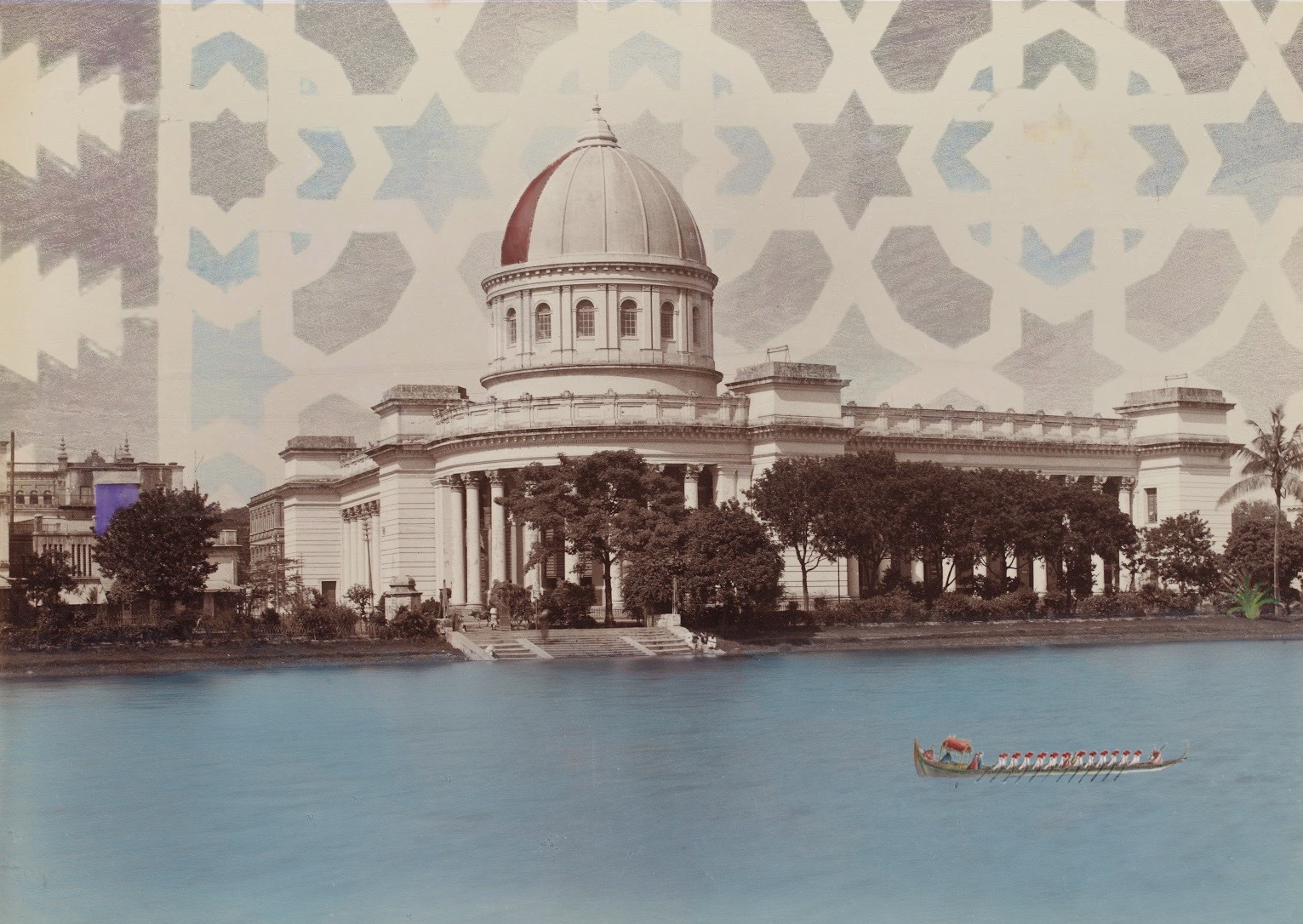 The photographs are juxtaposed with Indian patterns (mostly textiles) which have been modernized for the British market; a small whimsical element, each of which come from a Company school painting (and some from Gorlizki's modern miniatures); and the iconic Sarmaya red which is also symbolic of the East India Company itself.
---
ON VIEW
The collection of photo montages were exhibited at the first display of South Asian Art at the Musem of Art, Rhode Island School of Design.
---
Knowledge is for everyone–
My exposure to Sarmaya, was the first time I was introduced to the concept of the museum without borders. It became an integral part of my work soon after– allowing knowledge to be accessible and free for all can help us create new paradigms of inclusivity, diversity, and equity.
---
DISCLAIMER:
* THIS WORK WAS UNDERTAKEN DURING AN INTERNSHIP WITH PAVITRA RAJARAM DESIGN
** ALL WORK PRODUCT BELONGS TO SARMAYA INDIA

---