---
BREAKFREE— APP REDESIGN
---
Client
BreakFree Inc. (Berkeley SkyDeck Pad-13)

Timeline


8 weeks (Oct — Nov '22)



Tools


Adobe xD



Skills
Human-Centered Design
System Thinking
User Research
Iterative Ideating
Wireframing
User Testing
Interactive Prototyping
Design System

---
THE PURPOSE
App redesigned to help you take control of your relationship with social media.

The redesign focused on optimizing user interaction by implementing new and improved visual identity, site architecture and transitions.
---
THE TEAM
My co-designer and I were both interested in BreakFree's vision of creating a world with less dependency on Social Media.


Yukti Agarwal—

Designer + Researcher


Aram Festekjian—

Designer + Researcher



THE APPROACH
Through a three-month work period, the UX design process was applied to break down complex problems by analyzing pain points, opportunities and processes, practiced user research and user testing skills in design sprints, as well as gained experience with utilizing the agile method approach in managing product development.
---
MY ROLE
Conducted user research and user tests to better understand, empathize and identify the needs and pain points of the target users
Ideate concepts and design opportunities through considered wireframes and prototyping aligning with the user journey
Create a cohesive design system and intentional interface features
---
POST-LAUNCH USER RESERCH
---
A survey was sent out to the general consumer to get a baseline understanding of how they felt about the experience of the BreakFree app, if it was easy to create solo and group challenges, if it was simple to shop for prizes at the marketplace, and whether they would use this app in the longterm .
GATHERING DATA



IDENTIFYING THE PROBLEM
Confusing Navigation: The first problem with the user experience of this app is that the navigation is confusing and difficult to use. The apps layout was not intuitive enough for users to easily find what they are looking for. This lead to frustration and users abandoning the app altogether.
Lack of Personalization: Another problem is the lack of personalization in the app. Users felt that the app was not tailored to their specific needs and preferences. For example, the app is designed to help users limit their social media usage, it should allow users to set their own goals and preferences for usage limits. Without this personalization, the app may not be as effective for users and they may not feel motivated to continue using it.


VISUALLY MAPPING THE PROBLEM
COLLATING THE FINDINGS
We conducted research to identify areas for improvement in our app reconstruction. Based on our findings, we emphasized the need for better user interface, optimization of performance and load times, enhanced features and functionality, and more customization options. We also discovered that users wanted more social features to connect and engage with others. Our takeaways guided our efforts to create a better user experience for our app.



---
VISUAL IDENTITY REDESIGN
---
Creating a new identity and brand book— the company and app were rebranded with the key values of the company in mind
---
SITE REDESIGN
---
ORIGINAL DESIGN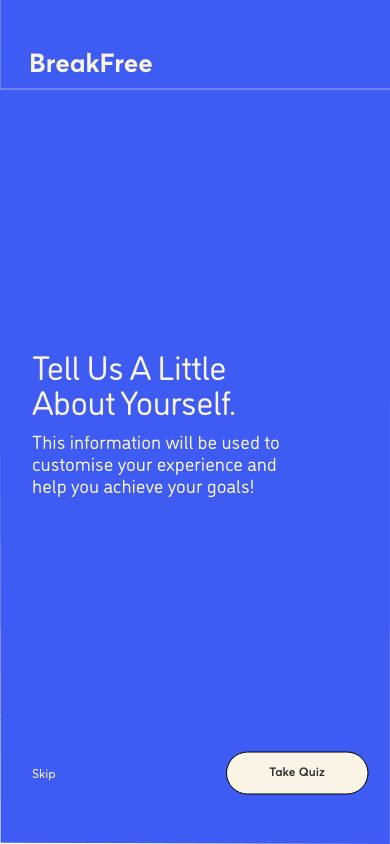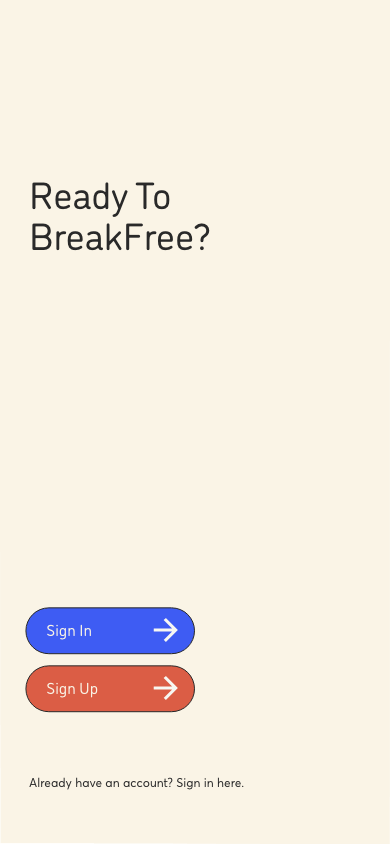 MID-FIDELITY RE-DESIGN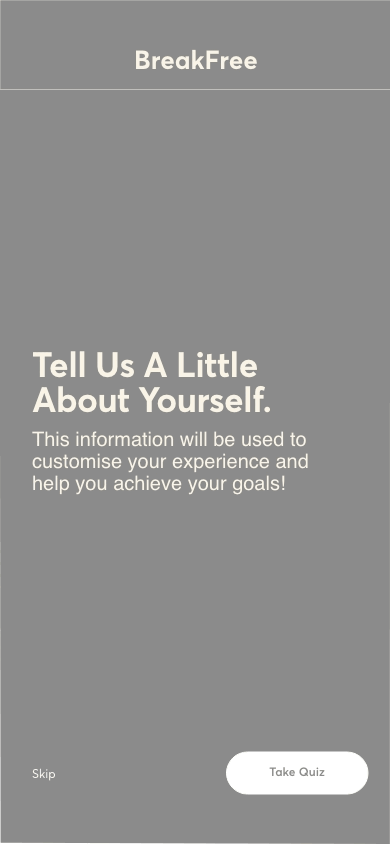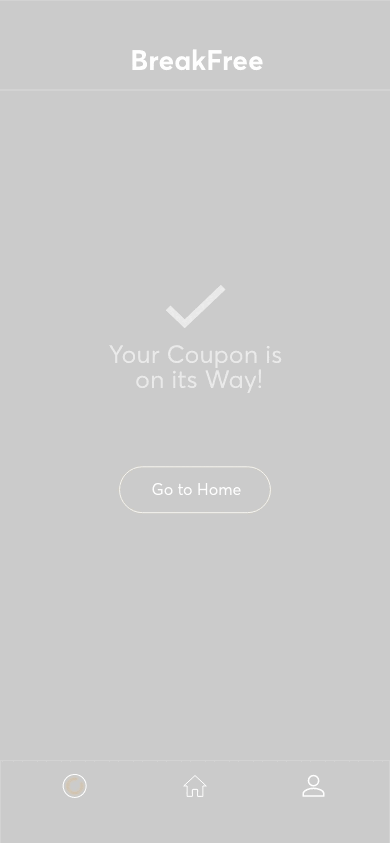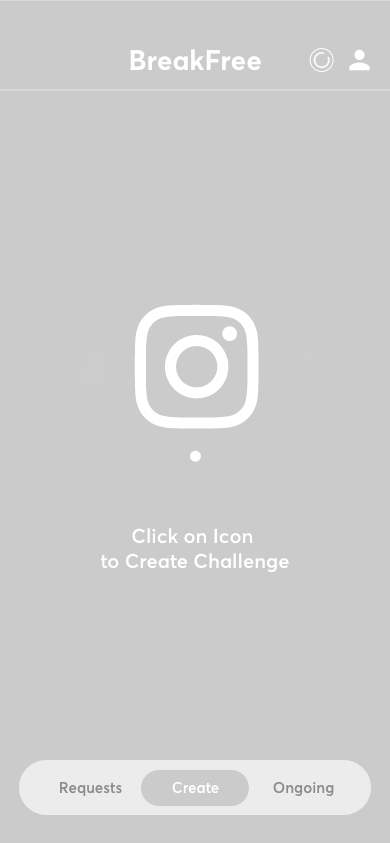 HIGH-FIDELITY RE-DESIGN :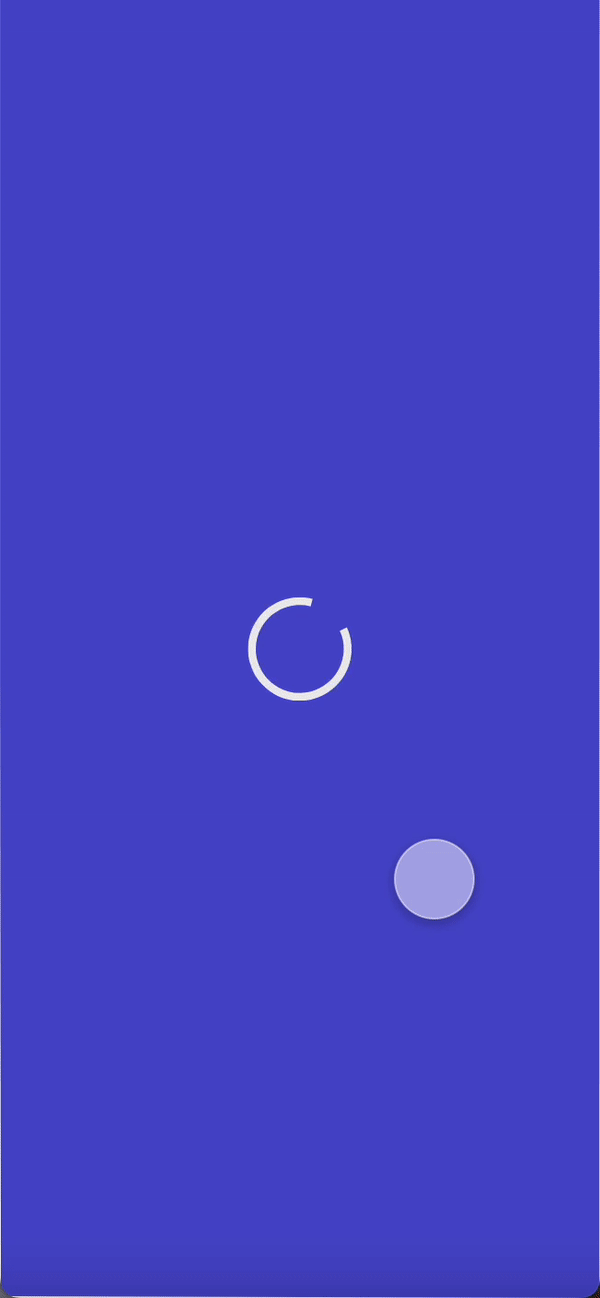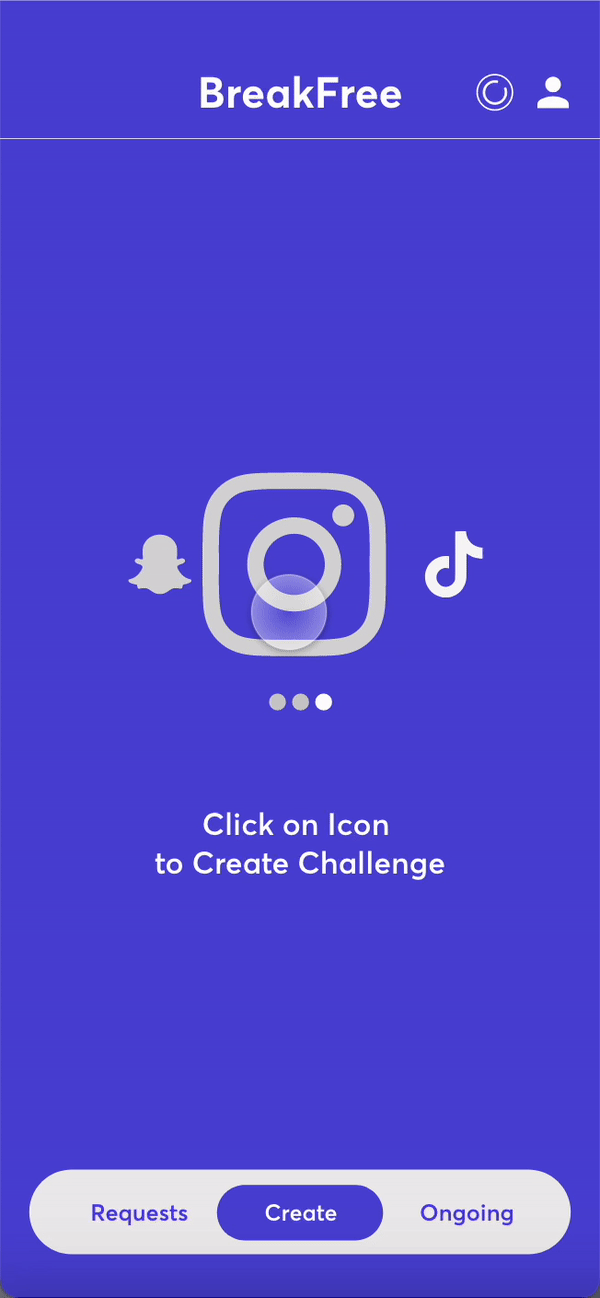 CAROUSEL FEATURE

The carousel feature works by displaying a series of logos representing different social media apps, such as Instagram, TikTok, and Snapchat. Users can swipe through the logos to find the app they want to challenge themselves with. Once they have selected an app, they can set a goal for how long they want to go without using it, whether it is a solo challenge or a group challenge

The carousel feature is a useful addition to the Breakfree app because it allows users to personalize their challenges to their specific needs and interests. It also makes the app more engaging and interactive by giving users a visual way to navigate through the different social media apps.
---
EXPERIMENTS IN "FAILING UPWARDS"
---
DESIGN TESTS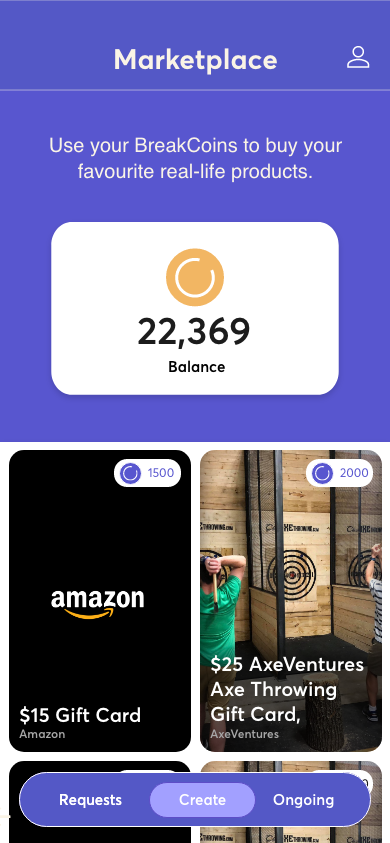 MOODBOARDS & ASSET DEVELOPMENT
---
Future Steps–
Another round of post launch research will be conducted to see new issues that might be there with usabiliity. Once developed, this redesign will be launched on the Apple anf Google App Stores.
---
---